29th International Course of Therapeutic Digestive Endoscopy
Speakers

Check out the mini-curriculum, just click on the Speaker's name:
International Speaker
MARVIN RYOU
MARVIN RYOU
Dr. Marvin Ryou is Director of Endoscopic Innovations at Brigham & Women's Hospital and Associate Professor of Medicine at Harvard Medical School. He is an advanced endoscopist with an interest in bariatric endoscopy and endo-hepatology. He is also co-founder of the magnetic anastomosis company GI Windows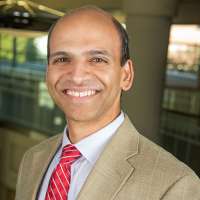 MIHIR WAGH
MIHIR WAGH
Mihir S. Wagh MD, FACG, FASGE. Office Address: Interventional Endoscopy Division of Gastroenterology and Hepatology University of Colorado Anschutz Medical Campus 1635 Aurora Court, F735 Aurora, CO 80045 USA Current position: Associate Professor of Medicine Head of Endoscopic Surgery and Tissue Apposition Interventional Endoscopy Division of Gastroenterology University of Colorado-Denver Education and Training: 7/2006 – 6/2007: Advanced Fellowship in ERCP Indiana University Medical Center Indianapolis, IN 7/2005 – 6/2006 Advanced Fellowship in Interventional Endoscopy and EUS The University of Chicago Medical Center Chicago, IL 7/2002 – 6/2005 Fellowship in Gastroenterology & Hepatology Brigham and Women's Hospital and Harvard Medical School, Boston, MA 7/2001 – 6/2002 Chief Resident, Internal Medicine St. Vincent's Medical Center, Columbia University College of Physicians & Surgeons 7/1998 – 6/2001 Internship / Residency, Internal Medicine St. Vincent's Medical Center, Columbia University College of Physicians & Surgeons 7/1990-1/1996 Medical School University of Bombay, India
TAKASHI TOYONAGA
TAKASHI TOYONAGA
Professor Takashi Toyonaga graduated from Ehime University School of Medicine in 1989. He has joined Kishiwada Tokushukai Hospital,Osaka, Japan and finished his residency over many courses and started his wide-spectrum training in Gastroenterology and Endoscopy. In 2002, he has started to wrestle in ESD which was just newly developed. He invented the first water-jet emitting endo-knife: Flush knife in 2005 and resected more than 3000 cases in ten years with good results. In 2007, He was promoted as the Director, and Associate Professor of the Department of Endoscopy, Kobe University Hospital. He published many scientific papers regarding ESD. He also works energetically to spread ESD in all over the world and challenge to the limits of therapeutic endoscopy.