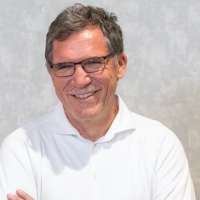 HELMUT MESSMANN
Alemanha
Prof. Dr. Helmut Messmann is Director of the III. Med. Department of the University Hospital of Augsburg (UKA). He is head of the Interventional Endoscopy Centre, which is the largest in Germany.
His main research topic is interventional endoscopy with a special focus on diagnosis and treatment of early GI-neoplasia. He started his career at the University Hospital in Regensburg and at University College London, where he is now visiting professor. His center is one the largest ESD centres in the Western world. He is also one of the leading experts in Barrett´s eesophagus and was the first to publish a deep learning system on detection of Barrett neoplasia with artificial intelligence.
He is the current president of ESGE. He is also General Secretary of the German Society of Endoscopy of DGVS.